I am a Portrait Photographer in Zanesville, Ohio. I LOVE taking pictures of people! I specialize  in Seniors & Teens, & have been featured both Nationally & Internationally for my Senior Portraits, but I also enjoy  preteen sessions, beauty images of women, & weddings.
I believe we get back what we put out in to the universe
I believe leggings ARE pants 😉
I believe Fairy tales do exist <3
 I believe we should all feel shamelessly beautiful, as often as possible
Said about Bella Valentina Photography… "Jessica has an incredible passion for people and human emotion. Her artistic style is both nostalgic and beautifully romantic, blending dreams, memories, and images of the past…and infusing them into a modern generation".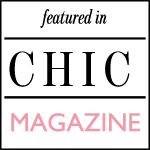 Rated Top Wedding Photographer – Newark, OH